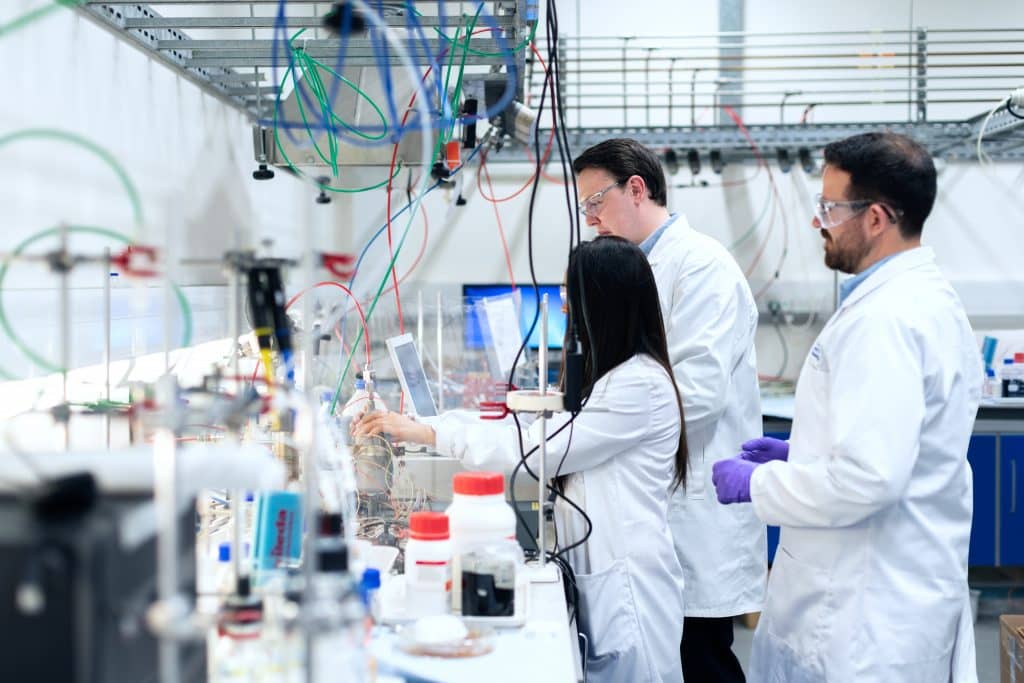 Opportunity
Chemical supply chains forced to adapt to new expectations
As global commerce continues to make its migration from "the main street" to "mainframe", organizations across all industries have been investing vigorously in ways to digitize their operations. eCommerce has become a norm in everyday life for most consumers, and as expectations for the same frictionless experience continue to make their way towards other industries, the chemicals industry has been no exception.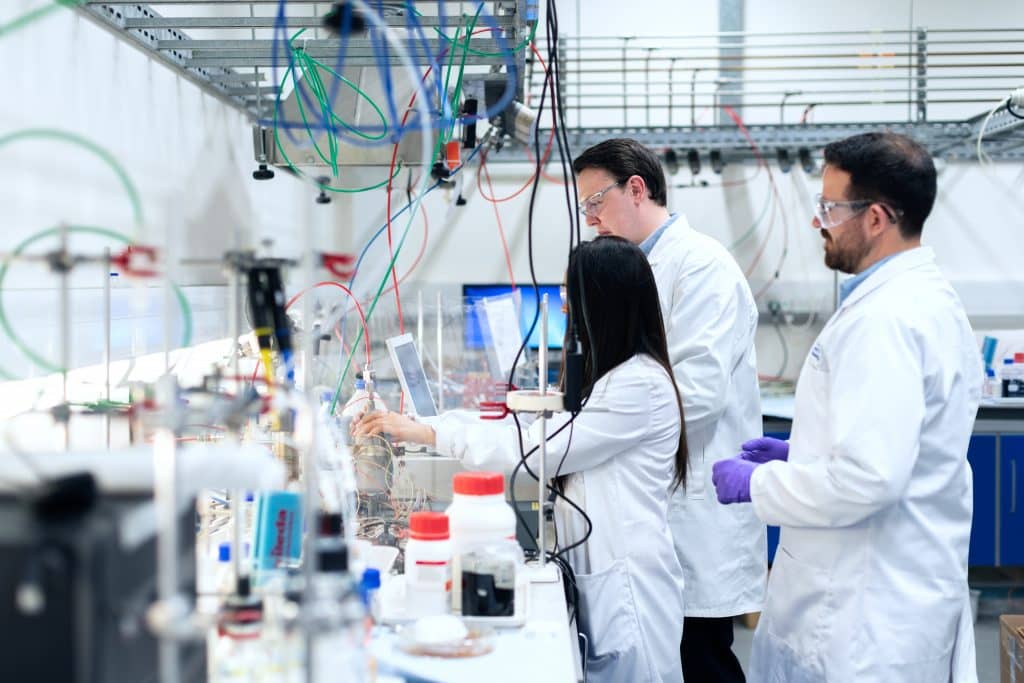 The next generation of purchasing managers increasingly values speed, transparency, and ease of doing business above other factors. Despite this fact, eCommerce adoption in the industrial B2B setting has been evolving at a much slower pace when compared to industries that sell directly to consumers. Industrial manufacturing companies are challenged with the changes needed to existing habits, processes, and systems, to adapt to the evolving expectations.
A few years ago, one company that had been manufacturing and distributing high purity chemical products for over 25 years
recognized that the traditional way of doing business was no longer able to keep up with the evolving needs of customers and suppliers.
Too many links in the chemical supply chain, combined with manual processes along the way, not only prevents companies from delivering a better customer experience, but also limits the visibility and insights that manufacturers need to optimize inventory and production.
What was needed was a truly digital point of sale and supply chain experience for all stakeholders involved, capable of providing real-time pricing, inventory, and demand signals.
To stay in front of the competition, the company asked Aventior to help design, develop, and launch the first truly digital marketplace for the chemical industry.
Solution
Combining scalability with industry-specific needs
Over the course of 10 months, Aventior had completed the design, development, and launch of the industry's first truly digital eCommerce marketplace for the chemical industry. With scalability and user experience at the forefront, the platform also needed to incorporate specific features and functionality to support the chemicals industry.
Third-party connectivity was another critical component of the platform – it had to be capable of sending and receiving information seamlessly with external systems to deliver an end-to-end digital experience, whether it be with logistics providers, suppliers, buyers, and other third-party tools. The platform needed to support REST and SOAP web services, as well as other more traditional file transfer techniques.
Aventior collaborated with the client to finalize all the critical components for the platform. Once features, functionality, and UX designs were established, Aventior conducted an assessment to assist the client in finalizing the platform architecture and solution approach.
Based on the assessment, the client had settled on the following hybrid approach:
Leverage a world-class eCommerce platform such as Magento (Enterprise Edition).
Customize the platform to deliver the required features and functionality.
Develop third-party integration capabilities to support the required connectivity.
Platform hosting on AWS to provide unlimited server capacity and reliable encryption and security.
The solution agreed upon would enable the team to focus on developing innovative features and functionality that would sit on top of an already robust foundational architecture, which drastically reduces the time and cost for delivery.
Using this approach, Aventior was able to deliver the product on time, on budget, and on spec.
Impact
Delivering a truly connected chemical supply chain  
With the launch of the first (truly digital) eCommerce marketplace for chemicals, the client was able to rapidly onboard new suppliers and products within the first few weeks of launch.
Customer experience improved dramatically for buyers. Suppliers saw transaction velocity for purchase orders reduced drastically from multiple days to less than 15 minutes. Repeat sales increased. Suppliers now had the ability to obtain real-time demand signals, enabling them to be smarter about inventory and pricing.
By working with Aventior to bring their vision into a reality, the client has been able to establish themselves as a leader helping chemical manufacturing companies improve sales and profitability with a 21st-century approach.