Immersive AR/VR Solutions
Re-imagine the endless possibilities of Virtual Experiences
At Aventior, we have seen the world of Augmented and Virtual Reality take shape into what it is today. What started as standalone experiences focussed on a specific functional area has given way to a myriad of multifunctional metaverses. We have been a part of this evolution. We curate some of the best immersive experiences clubbed with elements of gamification to merge the physical and virtual worlds.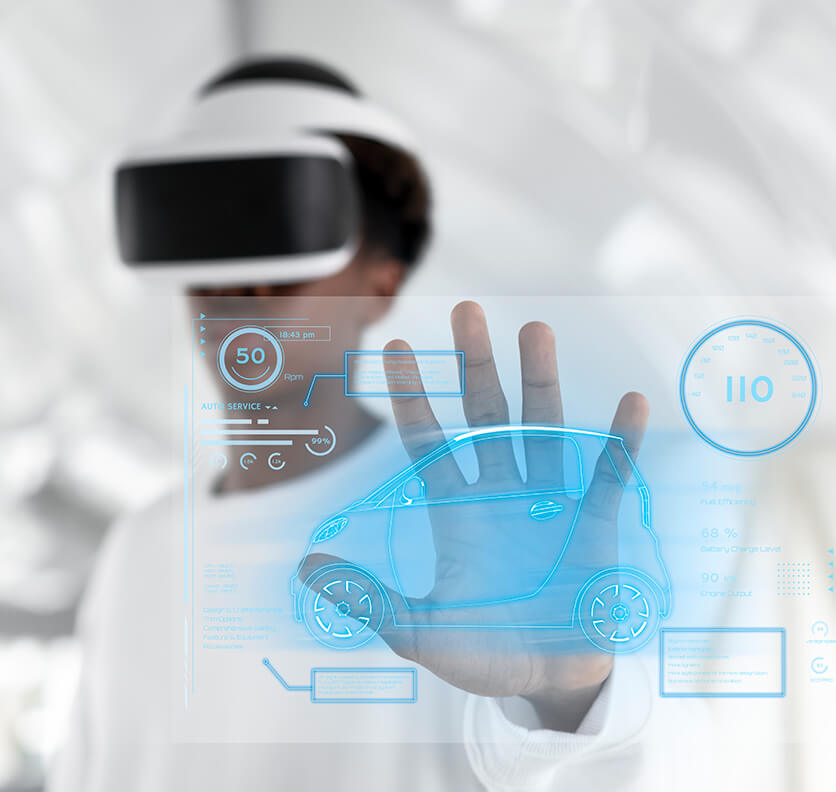 We craft engaging AR/VR consumer-facing experiences. With the advent of the MetaverseTM, we have been proactive in getting our expertise out there. We help our customers gain a competitive advantage in the market. We introduce gaming concepts that help merge the worlds of gaming experience with a virtual environment.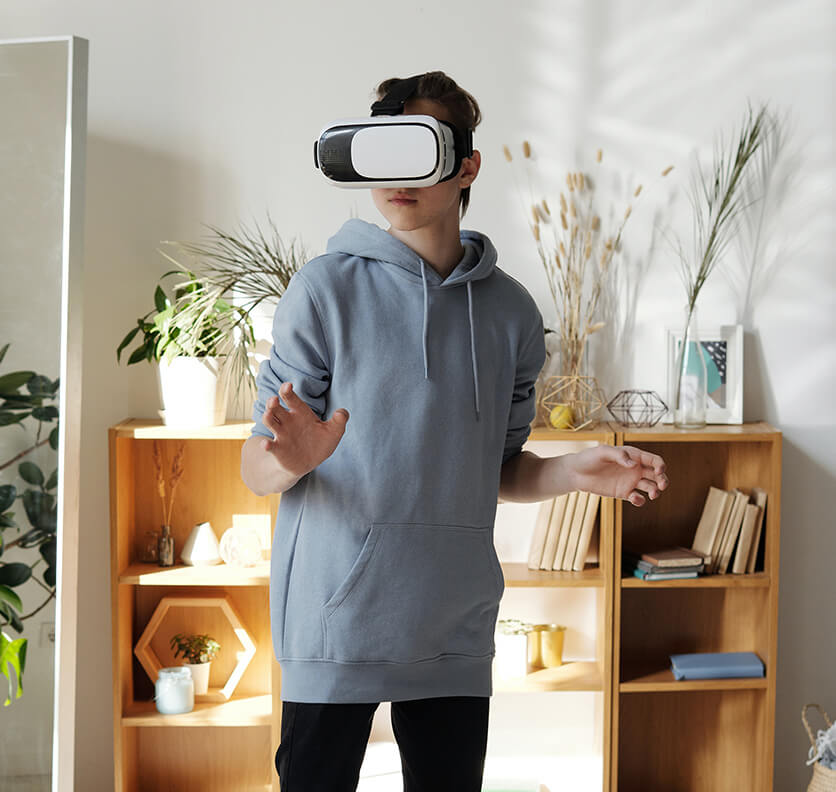 Value-Driven Immersive Experiences for Boosting Business
Extended Reality solutions that range from conceptualization to design and development. We help bring your content closer to your audience. We welcome the new when it comes to crafting immersive brand experiences.
We use the UnityTM Engine to create the core engine of any experience. Ranging from engaging and immersive real-time entertainment to design and planning that channel the power of 3D modeling, UnityTM is our go-to platform for designing experiences.
New Age Shopping Experiences
With the advent of the Metaverse, shopping experiences will undergo a defining change. We find ourselves ahead of the pack in pioneering this revolution. We create virtual avatars who consume content, make new friends, play games, and shop – all while in the virtual world.
We create engaging gaming concepts to merge the worlds of gaming experiences with a virtual experience of the real world. What is truly gratifying for us is engaging users in a game-like environment and rewarding them with gifts that they can use for real-world rewards. Basis the same, we create e-commerce and shopping engines that support the virtual world.
We add life to what used to be static marketing mediums. We create AR Content that interacts with the user environment. Our recognition-based AR detects the object on the screen and provides corresponding information about the product. Elsewhere, our AR-based solutions also help users visualize how a product fits in their respective environment.
All our Extended reality solutions are tailored on a mass production level and not just as isolated and focussed functional projects. What works in our favor is that we have been part of this industry evolution since its early days. Most of the solutions are deployed on the cloud, which allows access to previously unattainable levels of processing that can now be used to present immersive experiences.