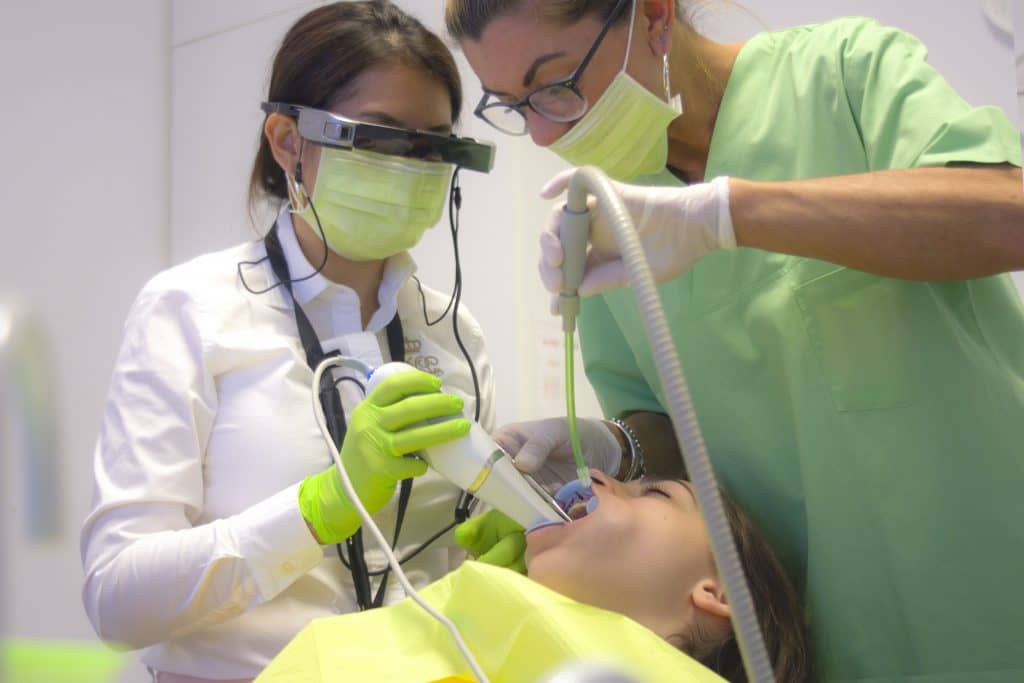 Augmented reality (AR) enhances the objects around you which gives you an interactive experience with the real environment. The computer enhances perceptual information. It is received through sensory modalities – smell, touch, visual, auditory, and somatosensory. All these are captured using displays, cameras, and sensors. The best example of Augmented reality is Pokemon Go wherein you could find and capture the imaginary animal on busy streets using your smartphone.
Augmented reality isn't a new concept. With the advancement of sensory technology, excellent quality of camera and software augmented reality has experimented widely now. However, one should not confuse it with virtual reality. Virtual reality is wherein a new 3D world is created and the person loses his touch with the real world. In the case of augmented reality, the surrounding objects in the real world are simply enhanced. Few examples of apps that use AR are IKEA, Google Sky Map, L'Oreal make-up, and SpotCrime. Google Glass is another AR platform that was developed and had become quite popular as well.
Augmented Reality & Healthcare
One of the best usages of AR is in the field of healthcare due to its distinctive features. Instead of visualization, using displays and sensors one can see what goes inside the human body. AR can help in patient education where doctors can explain surgical procedures easily. Google glass that uses AR was first used in an operation by Dr. Rafael Grossman. Augmented reality will be a boon to medical professionals as well as for future research & education purposes.
Implementation of Augmented reality in Healthcare
Benefit for the Patient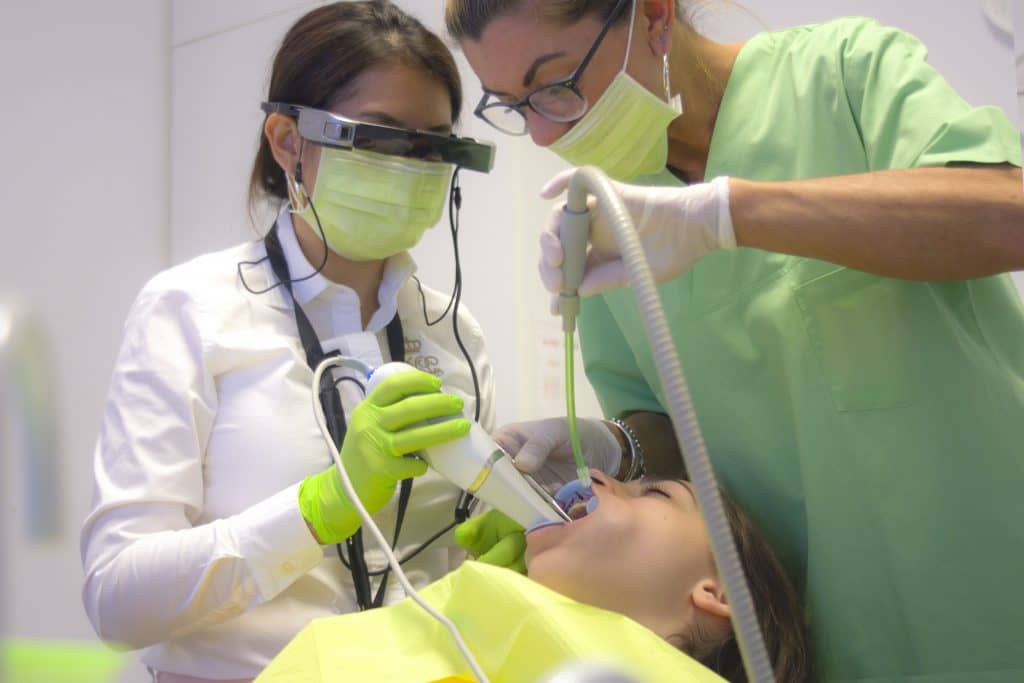 Most of the time patients are unable to explain their symptoms properly to the doctor. They are unsure about their actual health condition in the present and the future. With augmented reality, patients are in a better position to address their concerns. They can use the AR app to check their symptoms and their real state of health. Also, the doctors will be able to show them the effects of the present lifestyle and persuade patients to bring in positive changes. The patients need not read the long list of drug descriptions of prescribed medicine. With the 3D AR technology, they can see how the drug works within their body.
Consultation using AR
Motherhood is a tiring and testing time for a new mother. During the initial day's breastfeeding, mothers find it difficult to feed her child properly due to various reasons. A company based out of Melbourne conducted a Google glass test in association with the Australian breastfeeding association. The mothers were able to share their perspectives with experts and were able to find solutions to their problems while breastfeeding. This could happen only due to the AR-enabled technology of Google glass. The problem can be shared in real-time and the issues can be resolved at the earliest.
Life-saving information
Augmented reality helps to store crucial life-saving information on apps. For example, Radboud University of Netherlands created an AED4EU AR-driven app for the phone. One can easily download it and use it with the Layar browser. This app can tell you the exact location of automated external defibrillators. During an emergency, one can have access to such an extremely life-saving piece of information.
Benefits for nurses & surgeons
It is tough to find a vein to draw blood from the hand or to inject intravenous shots. With the usage of AR hand-held scanner technology, the nurse can see the vein and draw blood or give the shot. The patients are relieved to have found the vein in the first attempt itself. It saves time and ensures the elderly or children need not face undue duress while taking a shot.
Surgeons can depend upon 3D AR and can operate with precision. The success rates of many complex surgeries will increase. Unnecessary risks can be avoided. They can use image reconstruction technology to reconstruct any tumor. This will give an x-ray view to doctors in real-time and they will be able to locate the tumor in any part of the body to operate on. The level of difficulty and risk is lessened to a great extend using AR.
Motivate people
To be in good health is the need of the hour. But at times we take health for granted. We either give-up exercising or maintaining a good lifestyle. AR helps to show the present state of health of the body, motivating people to change their present lifestyle. Using AR we can make boring activities like a run or walk more pleasurable. There are certain AR apps available, for instance, the Zombie run that helps you to run daily by converting your daily run task to a game format. All this ensures people take steps towards better health.
Benefits for the pharmaceutical company & researchers
Researchers can use augmented reality tools to check and monitor the result of their ongoing experiments in healthcare. In the pharma company, the workers can have access to AR apps understand the functionality of various devices. The requirement of on-the-job training can be done away with. This would save time and money usually spent on imparting training.
Education & Training
Medical students can have access to the human body in 3D AR. This makes learning not only interesting but also brings in more clarity. They can see the muscles, veins, and tissues in the holographic model using AR-based apps.
Conclusion
Augmented reality technology is a boon to healthcare. Presently we are at the experimental stage with AR, but soon it would be used in a full-fledged manner. From assisting surgeons in surgeries to staff training to patient rehab programs everything will be done using the AR technology with ease. People will be able to analyze their health in real-time and take precautionary measures to maintain good health in the future. AR is a game-changer & the future of the healthcare system
If you have any questions on our offerings in the AR/VR space and our work in healthcare, email us at info@aventior.com.
Tell Us for more about your requirements here