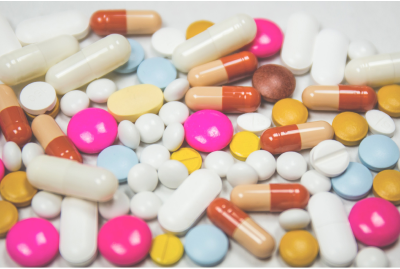 The Digital era has been a boon to the industry. But pharma manufacturers deal with increasingly complex challenges in this digital era. Pharma manufacturers need a holistic approach to increase quality, safety, transparency, agility, and productivity.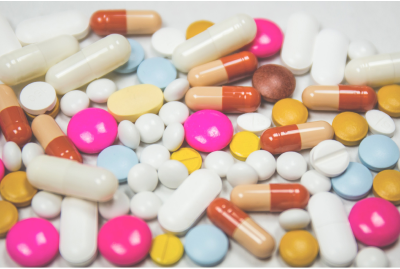 Pharma 4.0TM, a term coined by ISPE (International Society for Pharmaceutical Engineering) is a concept adopted from Industry 4.0. The concept aims to bring in an interactive system, analytical data, advanced automation, and a simplified regulatory framework. It strives for a complete digitalized operations standard for pharma companies that involves big data, robotics, AI, cloud-based architectures, and more to develop next-generation therapies.
Pharma 4.0TM & the enabling factors
To enable the smooth transition to Pharma 4.0TM, there are two enabling factors or operating models designed by ISPE led Special Interest Group (SIG):
Digital Maturity
The company's current digital maturity will define the company's capability to implement and operate within the parameters of Pharma 4.0TM. Hence digital maturity can be assessed by the following 4 elements:
– Resources
The aim of Pharma 4.0TM is to reduce its human dependency on repetitive operations and make resources focus on value addition operations. The Human component is the key to the success of Pharma 4.0TM. A qualified cross-functional team that includes experts from development to manufacturing to supply chain to sales and areas between these processes are needed to ensure the smooth implementation of the holistic control strategy.
– Organization & Processes
Instead of the current manufacturing control strategy as per ICH Q8, Q10 and Q11, Pharma 4.0TM focuses on the Holistic Control strategy. The focus is to maximize the benefits of connectivity, digitization, monitoring, and decision-making driven by real-time data across the organization. The holistic control strategy includes the product, process, and systems view. And these are reflected in data
– Information Systems
Information systems elaborate what systems, platforms, and interfaces will be needed to implement a holistic control strategy. The systems needed are for process control, site data, lab information management, enterprise resource planning, and maintenance management to name a few. Integration among the entire system is the key to achieving the desired level of digital maturity.
– Culture
A major culture change is needed to achieve the holistic control strategy by making the organization a process-driven lean organization. Pharma 4.0TM needs trained and multi-skilled experts for the same. It also needs greater transparency between pharma companies and regulators.
Data Integrity by design
Data is the crust of Pharma 4.0TM. Business processes need to be documented in a well-defined and structured format. It should be transparent and adhere to regulatory guidelines. Hence the key focus is on the integrity of data shared, transferred, and made available for all the stakeholders while implementing the holistic control strategy. For this, the strong integrated software system needs solid data governance and data integrity design for attaining digital maturity.
Emerging Technologies for adopting Pharma 4.0TM
To begin the implementation of Pharma 4.0TM, you can begin with the assessment of the current level of digitization, identify opportunities, and adopt appropriate technologies. The Digital plant maturity model levels (DPMM) help organizations to move from paper-based level to adaptive and automated level.
Let's explore the emerging technologies for implementing Pharma 4.0TM
– Digital Twin technology
This virtual technology is a duplication of your process control system. It is a platform to test software updates before employing them. It will ensure the least possible disruption to operations.
– Robotics
Robotics technology helps to automate repetitive tasks. It can be applied in the packaging process, sampling process to weigh and dispense to name a few. It can handle toxic materials and reduce potential danger to workers. It also helps to minimize human error during any process and prevents product failures.
– Cloud-based technology
Cloud-based technology helps to reduce the hardware requirement by having IT infrastructure in the cloud. The process control system, manufacturing execution system, and data historian can be migrated to the cloud with secure data integrity.
– Mobile technology
Well-designed wireless technology can help to bring in Mobile technology in your organization. Mobile tablets can replace bulky human-machine interfaces from process control systems, data historian, and manufacturing execution systems.
– Process analytical technology (PAT)
It can collect sensing and monitoring data from equipment and provides automated feedback. This helps decision-making.
– Artificial Intelligence
AI helps in predictive maintenance and analytics. AI can be used as a tool to predict any failures during the manufacturing process and it can be fixed beforehand. This helps to reduce production downtime.
– Wearable technology
VR – Virtual reality headsets can help stakeholders to explore the 3D model design, and collaborative reviews can be sought.
AR – Augmented Reality glasses can be used for remote testing such as Factory acceptance testing.
– Biometric technology
It can be used for personnel authentication at various entry and exit points as well as for verifying e-signatures to meet compliance requirements and increase productivity.
– RFID technology
It can be used to track inventory and does away with sight access, and reads multiple tags at one go. It helps to manage the supply chain efficiently.
– Automated guided vehicles and automated storage and retrieval system
AGV and ASRS help to reduce labor costs, improve safety and surge accuracy and productivity. A strong network and infrastructure are needed to support both.
Post identification of technology needed; the next step is the system integration process as it is the key to the success of Pharma 4.0TM. All the above seems massive digitization for the organization, however, with the help of a well-designed roadmap and correct technologies and partners, Pharma 4.0TM can be incorporated efficiently in a phased manner.
Aventior specializes in providing AI and ML-backed technologies and services to help you implement Pharma 4.0TM smoothly in your organization. You can consult their experts for system integration, implementation of cloud-based technologies, and other services. For further details, please email us at info@aventior.com.
Tell Us for more about your requirements here