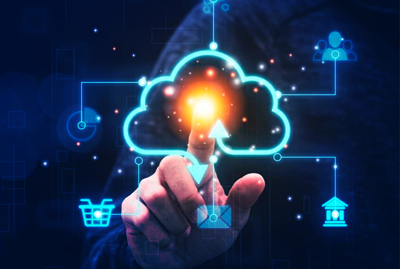 The pandemic led to remote work situations and made companies accelerate their digital transformation. Cloud computing gathered momentum as companies realized cloud data management was not just an optional tool but a vital power to move ahead in business. It reduces the financial risk of innovation due to its elasticity and scalability. It makes businesses agile.
In 2023 we will see companies focusing more on cost and complexity management of the cloud. Here are the 2023 predictions for Cloud Data Management.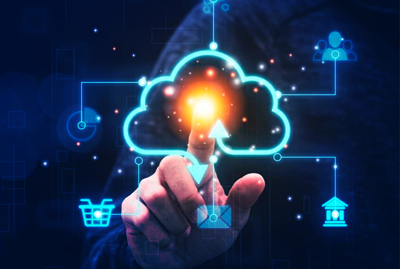 Multi-cloud over single-cloud
Companies will aim to make their cloud applications portable and use more than one cloud provider. The use of multi-cloud and inter-cloud will help the company to access data irrespective of the work location without replication. The local ownership will be with the data owner. This would comply with privacy regulations laid out by GDPR and CCPA.
Though the cost of cloud infrastructure is a significant expenditure for companies, forming a consensus amongst the engineering, finance, and management team are imperative to make data-driven spending decisions. Here FinOps Foundation aims to provide frameworks to identify and manage cost and ROI. It will help companies to manage multi-cloud expenditures and also simplify their operations. 80% of companies will adopt FinOps practices by 2023 in cloud services.
Cloud Data lakes 
With the volume and variety of data in data lakes, Hive catalogs have become major bottlenecks. In the new year, data will be stored in open table formats such as Apache Iceberg, Hudi, and Delta Lake. More and more cloud providers are opting for the above.
AI in cloud services
The need to collect and process an unprecedented amount of data from multiple sources requires a high level of computing power and storage. AI has been adopted by most organizations to increase operational efficiency and drive innovation. These companies have been using public cloud infrastructure to maximize AI capabilities. As public cloud infrastructure has greater computing and data storage capability for using AI applications. In 2023, more organizations will choose to invest in the cloud AI market to move data sets into the right cloud data lakes.
Sovereign-specific clouds
In 2023, to ensure optimal data privacy, organizations will adopt sovereign–specific clouds for cloud data management. A sovereign cloud operates in a certain region or country and it supports the data privacy and protection standard of that specific local governance. This will benefit both the cloud service providers and organizations as there would not be previous restrictions on data to be put on the cloud.
Cloud-native strategies
Cloud-native strategy is a modern method of software development like microservices, containers, declarative APIs, and service meshes. These help to increase agility and efficiency with the optimization of cost.
Simple cloud management tools
Cloud management tools automate key processes like performance monitoring, configurations, provisioning, policy execution, spend analysis, and optimization and reporting. As the cloud infrastructure gets updated, its complexity increases. There exists a skill gap when it comes to managing technology IT professionals. These simple cloud management tools help them to track assessments of their data, network, and infrastructure footprint with reports. These management tools will be in demand in 2023.
Data management strategies
Organizations can focus on progressive data management strategies. Wherein, they move older data off Tier 1 storage, comply with rules and regulations and generate long-term value. For native access, specific data sets can be moved to the cloud analytics platform after enabling easy tagging and search. Instead of using unstructured data management solutions to cut costs, in 2023, companies will adopt progressive data management strategies.
Conclusion:
Cloud data management will evolve in 2023. The companies gear up to get into the cloud to gain the advantage of AI & MI-backed technologies, stride through global economic changes and retain the competitive edge for business growth.
Aventior and its cloud data services
Digital transformation initiatives are happening at a swift pace and cloud computing is gaining huge momentum. Aventior offers a cloud strategy to improve business agility, and efficiency and to enhance productivity. Aventior brings in the latest cloud data services like AWS, GCP, Oracle, Azure, and Google cloud platforms. This new year, 2023 partner with Aventior to align your cloud strategies with your business strategies, for digital transformation and growth. To know more about our cloud management tools and services contact us or write to us at info@aventior.com.
To download the poster presentation, kindly enter the following details :