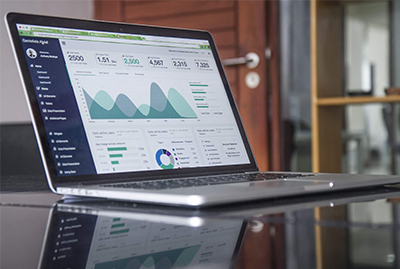 Over the 2+ years, the world has struggled to make sense of – and respond appropriately to – a rapidly unfolding global pandemic. The demand for public health information skyrocketed at the time.
Although other variables have contributed to the surge in data analytics and visualization technologies, the pandemic is by far the most recent and the most prominent one. The COVID-19 outbreak has increased the use of health technology, causing a noticeable increase in the volume of data produced in digital and electronic forms. As a result, there has been an increase in data visualizations through employing data platforms to enable analytics through the production of KPIs (Key Performance Indicators).
Aventior's approach to data visualization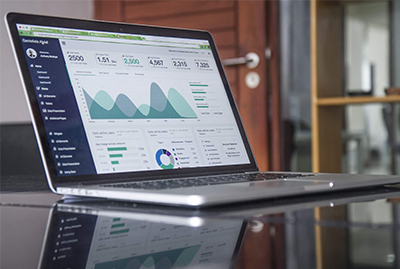 The representation of data using common graphics such as charts, plots, infographics, and even animations is known as data visualization. For contemporary medical companies, data visualization in the healthcare sector is an absolute necessity, since these visualizations convey information about complex data relationships and data-driven insights.
The healthcare systems of today continuously gather and track mountains of data. Furthermore, healthcare organizations deal with information from diagnostic labs, pharmaceutical firms, and dozens, if not hundreds, of IoT devices inside hospitals.
Aventior has been able to provide services for complete data lifecycle management, including data acquisition, storage, modeling and consultation, ETL processing, building pipelines, migration, integration, visualization, and analytics.
Aventior designs and develops a universal data model spanning multiple operations for Healthcare, Life Sciences, and Biopharmaceutical clients. This is made possible by designing the cloud architecture to house some of the major components supporting the extraction of data into a Data Lake, implementation of the data model within a Data Warehouse, and implementation of a data visualization platform such as TIBCO Spotfire or PowerBI to support investigative analytics.
Data silos are made available to store historical and real-time data and the data architecture paradigm is future-proofed. The population of the Data Lake includes the bulk upload of archived data, initially present in unstructured or semi-structured file formats like PDFs, word documents, text documents, PowerPoint presentations, and spreadsheets into structured data sources.
Extracting data from such files present on the data lake was performed using Aventior's proprietary DRIP and CPV-AutoTM platforms capable of processing unstructured data.
Interactive Dashboards
By ensuring that businesses make effective data-driven decisions and are more proactive in foreseeing new trends, Aventior offers turnkey data visualization services and assists businesses in staying ahead of the curve.
Analytics Dashboards come in three primary categories:
Operational: For showing real-time data
Strategic: For displaying recurring patterns and trends
Analytical: For more sophisticated analytics
On-point analytics and accurate healthcare data visualizations are made possible by simple data segmentation, configurable reports, charts, and diagrams. With the Dashboards featuring the visualized data via charts and tables, it is possible to monitor the organization's health against established goals and industry benchmarks.
In a nutshell, Aventior manages the process of combining various data from different sources and turning it into visual material such as infographics and mini-infographics, charts, tables, timelines, scatter plots, and others.
Conclusion
Given that the healthcare industry is transitioning to a more data-centric environment, it is apparent that the data visualization solution will continue to grow and expand in the future. Aventior offers thorough insights into every facet of the technology, as well as all forms of data, in an approachable format.
To know further details about our solution, do email us at info@aventior.com.
Tell Us for more about your requirements here